Ungrowing by Len Sander is the first music video produced via initialsLP, and also a taste of more video content to come soon. The piece was shot with a talented team; at the creative core: cinematographer Ludwig Linnekogel and editor Gregory Norton. The video features krumping dancer extraordinaire Armando Lil' A Shala, supported by the talented urban dancer / actress Nastja Vilanov. The choreography depicts a violent break up in three stages.
The video premiered on Noisey / Vice and was featured on the following blogs: Tone Deaf, Hilly Dilly, GlassWerk, Turks And Underdog, The Monitors, Earthings Blog, Groove Loves Melody, Wonky Sensitive, Barrelhouse Brooklyn, This Is Book's Music etc.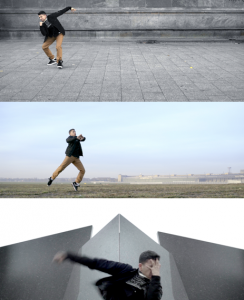 Full list of crew can be found in the about section of the video. Special thanks goes out to Denise from Irie Daily for supplying us with items from their latest collection.